Meggie Brown, who at the start of last year was named one of the Guardian's 'Artists for 2020', spent the last two years building up a loyal fan base through their raucous live shows around London, fitting soundchecks and rehearsals around their day job as a hairdresser.
Meggie's early singles, including 10/6 and Coming Back again, were recorded with Alex Kapranos at Edwyn Collins' studio in the Highlands. Shortly thereafter Meggie opened for Franz Ferdinand and has since supported Bodega as well as Gossip on treks across Europe.
They've become favourites as festivals such as Future Sounds, Standon Calling, Latitude and Green Man, and have picked up plays on BBC Radio 1 and 6 Music where Iggy Pop raved about their single 'Salute Me'. A 4-track EP 'Journey of Goodbye' was released last summer on Nathan from Gossip's Notown Sounds label, sadly the pandemic meant the band were unable to tour in support of it.
The last year of lockdown has seen Meggie write and record an album that explores what it means to be a non-binary artist today, and reflective of a year that has been surreal for everyone.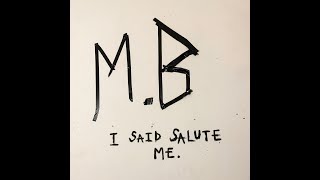 I Said Salute Me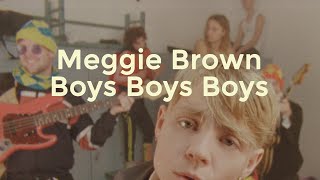 Boys Boys Boys
Boys Boys Boys

Directed by Tessa Von Erlach & Arthur Williams Director of Photography - Arthur Williams Producer - Tessa Von Erlach Editor - Jack Foster Costumed Designer - Edie Ashley Set Designer - Josh Stovell Production Coordinator - Nina Alonso 1st Assistant Director - Frank Macpherson 2nd Assistant Director - India Rose Camera Assistant - Joel Kerr Costume Assistant - Liberty Mann Catering - Sophia Turner Meggie Brown is supported by the PRS Foundation