Bryde grew up in the Welsh seaside town of Milford Haven, and plunged straight into the world of music the moment she hit double-digits. Being from a fairly sleepy town, Bryde – or Sarah Howells, to her friends – made their own musical entertainment growing up, out of necessity. "Musically, my influences were determined by what I could get my hands on CD-wise," she says. "I was endlessly scanning the racks in shops seeking out pictures of women on the front of CDs, to try and track down female singers I could identify with."
Her debut album 'Like An Island' followed in 2018 – written amid a break-up, it was a record about emancipation and learning to exist alone again. The album was nominated for the Welsh Music Prize. The musician is also active on the live circuit, playing alongside the likes of Fatherson, Rufus Wainwright, The Joy Formidable, and joining the bill at Dot to Dot, Green Man, Sen, Live At Leeds, The Great Escape, Latitude, Boardmasters, and 2000 Trees.
In the year after 'Like An Island's release, "I learnt a lot more about myself," Howells explains. "I had my first real experience of emotional burnout and quite a paradigm shift experience in terms of how I treat myself." All of these paths led her to 'The Volume of Things'. Written and recorded between London, and various friends' studios in Berlin, the album is produced by Thomas Mitchener (Frank Carter & The Rattlesnakes, The Futureheads and BlackWaters). Howells describes the record's expansive feel as being like "the calm before the storm – before the true calm that I'm working towards."
As a title, 'The Volume of Things' refers to the bombardment of modern life. Each day is a new avalanche – constantly, we're overloaded with new information, and distracted by constant notifications pinging on phone screens. Everywhere we turn, there are millions of choices to be made: what to do, what to buy, where to go. Despite being hyper-connected through the tiny portals in our pockets, finding raw, interrupted connection remains just as difficult, if not more so. These are the challenges that Bryde's second record grapples with. Ultimately, 'The Volume of Things' journeys towards a quieter way of living and tries to sift meaning from the white noise.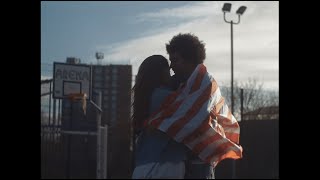 The Trouble Is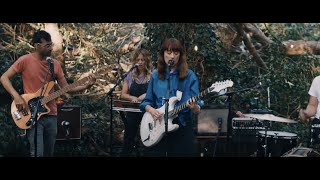 Flies - Live at Cannon Hill Common
The Trouble Is

Official music video for, 'The Trouble Is', the first single from the forthcoming album, 'The Volume of Things', by Bryde - out May 29th 2020 on Easy Life Records. Pre-save 'The Volume of Things': https://orcd.co/thevolumeofthings​ For Vinyl & CDs hit http://www.brydemusic.com/store​ Performed by Bryde Directed by Our World Is Grey Produced by Thomas Mitchener

Flies - Live at Cannon Hill Common

A one-shot live session recorded and filmed live in the woods at Cannon Hill Common. Flies is taken from the album The Volume of Things. Out Now- https://orcd.co/thevolumeofthings​ An Ascension & Philosophy Production Director & Cinematographer - Ibrahim Serra-Mohammed Director & Location Sound - Tom Williams Grade - Vlad at Cheat BAND: Bass & Backing vocals -Jay Chakravorty Drums - John Harris Keys & Backing vocals - Hannah Nicholson Gimbal Operator -Nick Lawson Focus Puller - Ethan Lodge Pilot - Jack Smith Art Director - Emma Landolt Sound Mixer - Finn Curry Stills - Gabriel Niedojadlo Sound Assistant - India Clayton-Richards Post Visuals - Chris Hailes Filmed and Recorded in Cannon Hill Common Woods, London. September 2020